Download and Install MLtek Archive Manager with a Free or Trial License
There is not any special or separate version of MLtek Archive Manager- there is just one package that when downloaded will have a free or trial license. When a license is purchased, you will be able to upgrade from the free/trial license by just entering your new license code. The package for install is able to be used to set up a new copy or an existing one can be upgraded as the instructions will indicate.
Read Quick Setup Guide
It will be to your benefit to take time to read through the 'Quick Setup' guide prior to installing Archive Manager.
For a fresh install
Download – latest version
The requirements for Archive Manager include the following:
Please read Quick Setup guide prior to installing Archive Manager

.Net Framework 4.0 and make certain all updates for Windows have been installed

SQL Express 2008 R2 or later

Download 'Crystal Reports' .Net Runtime if you want to use the reporting task
Below is the latest documentation that is relating to Archive Manager version 3x.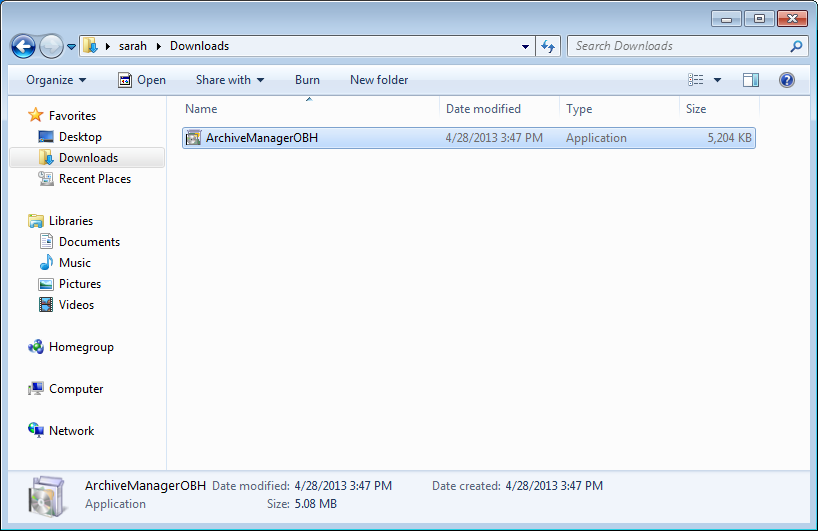 General Documentation
Latest

English version of User Guide

Latest English version of Quick Setup Guide

Latest English version of Deployment Examples

Latest English version EULA

Other language
If you have questions not covered by this documentation or there is something that is unclear or if you only have feedback or comments for the staff then please don't hesitate to contact MLtek.net. It is advisable that all their customers join them on Facebook and/or Twitter where they will be able to:
Find more information about Archive Manager

Ask questions

Chat with other customers

Share your experiences
Other locations to find download
Archive Manager is listed on many 'download sites' as well as a choice of mirror sites where it can be downloaded from. MLtek recommends Download.com since they usually have the most up-to-date out of all mirror sites. Looking for a free version or trial license is even more reason to go to MLtek and download a copy of Archiver.FS
.
Questions or comments
If you have questions or run into problems do not hesitate to contact them at Support@mltek.net .