What are the best French chatbots?
Still called conversational robots, chatbots have nowadays conquered companies as well as customers, users or service users. The most exceptional thing is that they have evolved so much that they are sometimes confused with human agents. So, in France, what are the best chatbots? Discover our top 5 in the following article…
The Facebook Messenger chatbot "20 minutes"
The leading French newspaper brand for people under 50, 20 minutes, has implemented a Facebook Messenger chatbot. This chatbot is one of the best french conversation bots. Indeed, it allows you to access, at any time, the articles of the newspaper. Thus, according to your request, a selection of five articles is proposed to you. You can even get your horoscope thanks to this bot. The 20 minutes chatbot is undeniably a practical and interesting way to follow the news in real time.
The Messenger chatbot "Jam"
Created in 2012 by Marjolaine Grondin, Jam is a Messenger chatbot that specifically targets millennials, and is used by over 500,000 users. What makes this chatbot particularly innovative is the fact that it ensures the animation of conversations around themes that really touch the young generations.
Whether it's about health, studies, news, careers, travel, trends, relationships, social networks or even TV shows, the Jam chatbot is on top of it! Whatever the subject, Jam addresses its 500,000 users by using the codes of the generation (emojis, short and punchy sentences, humor, acronym) throughout the discussions.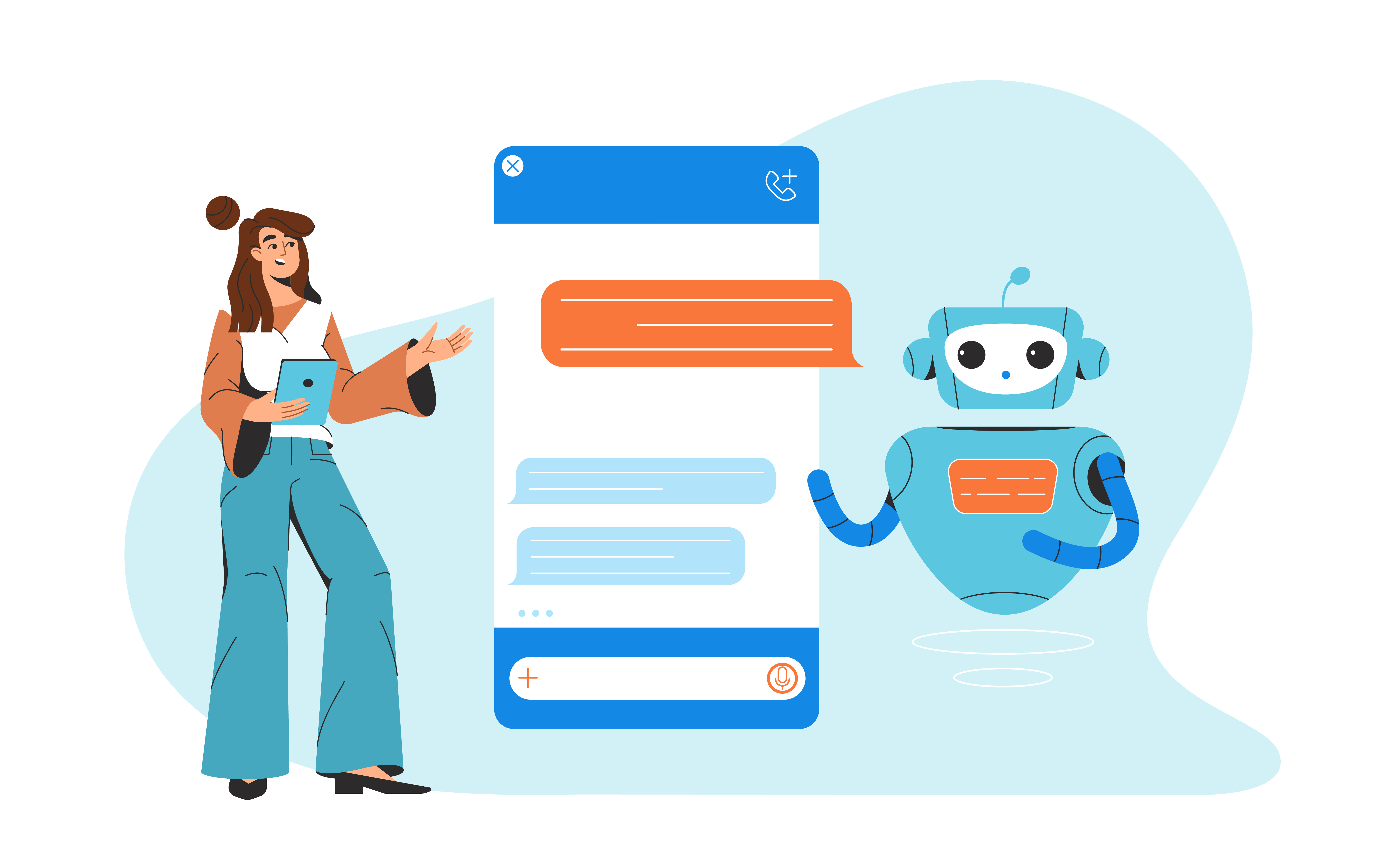 Meetic's Messenger chatbot: Lara
You don't know the chatbot Lara? But you certainly know Meetic. Today, Meetic is obviously the dating brand offering unique and quality reference services. Because of this, always with the aim of accompanying singles as well as possible, Meetic launched in June 2016 the chatbot Messenger Lara in France (it has 280,000 users with 40% of French).
This conversational assistant is in fact a dating coach that manages through a conversation to create a profile. She will offer you several options that will allow her to establish your profile in a rich and detailed way. Afterwards, she will ask you to create your account in order to discover the singles that might interest you. With Lara, you are sure to have a tailored user experience to find love.
The chatbot of the French National Railway Company (SNCF) : OUIBot
The SNCF chatbot was launched by SNCF Connecter in 2017. Specifically, OUIBot is a conversational bot whose goal is to provide a better customer experience for SNCF users.
What makes this chatbot even more convenient is its flexibility and adaptability. You can access it wherever you are, on Facebook Messenger, WhatsApp, and even on Google Home. OUIBot thus allows you to make train ticket reservations, upload them into the conversation and find your tickets at the most attractive rates.
Hello Alix: a very clever French chatbot
Hello Alix is a chatbot "at the cutting edge of fashion", particularly men's fashion. Men's fashion is its credo. All you have to do is tell him your budget and the product you are looking for. Hello Alix makes you a proposal of a list of articles among accessories, shoes and eco-responsible and quality clothes.
This chatbot accompanies you during your purchase. Moreover, it allows you to choose between buying in store (in this case, the bot geolocates you) or online. Moreover, once you prefer a product or an article, Hello Alix integrates it and uses it as a basis to satisfy you even more the next time.
These chatbots are undeniably the best French chatbots. You will certainly confirm it if you try them.