Swipe; will you Swipe Right on the Mobile Revolution
Imagine you could swipe through Instagram Photos instead of just scrolling? Then, also imagine those posts were anonymous until you commented on that post and the creator responded to you?
Almost two years ago Join Swipe came in hot with high ambitions they would be able to provide a product that answered these questions for consumers. Swipe came in so hot that they were able to raise a whopping $6.5 Million from some of the top investors in the valley including s Sherpa Ventures, First Round Capital, Binary Capital and Lowercase Capital. Even more incredible, Swipe convinced investors that their Swipe App was worth roughly $50 million pre valuation.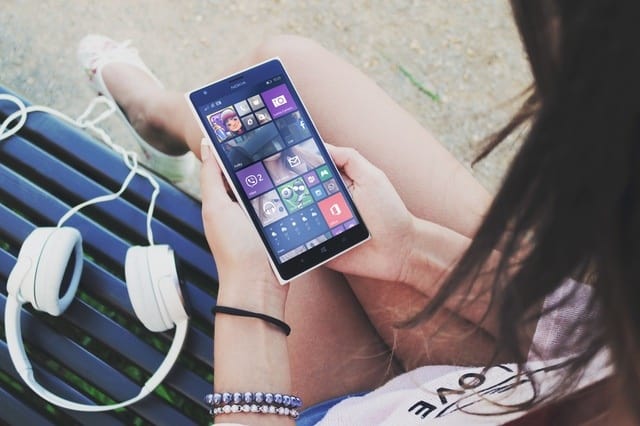 On the other hand Swipe was a very simple product. All you have to do was take a photo or video, add a caption on top of it if you feel like it, and send  it out to all your peers. When they open the Swipe App, they'll see your post in a  full screen view. Swipe left to remove it, swipe right to like it, and swipe up if you want to send a direct message to the person who posted it.
The Swipe founder had high hopes that this simple app would take off with the younger crowd. Many have said that succeeding with a social app has been likened capturing lightning in a bottle. Early on, Swipe thought they may have done just that. In the first 3 months Swipe claimed that they had added a half million users and seen over 100 million swipes on the Swipe.
However, after about a year those numbers quickly went downhill. Growth came to a halt and user engagement was in a freefall. "It was clear that the pump was over and the dump was in full effect," said an anonymous VC.
6 Months Ago Swipe finally threw in the towel on their once high flying app and removed their Swipe App from the App Store and went rogue. Swipe investors were left trying to figure why the hell they gave this silly app a $50 Million valuation.
However, Swipe did not return the money to investors even though they shut down the app they invested in. 2 months ago Swipe came out of hiding and launched a entirely new app Channel.
Swipe's new app Channel allows users to "Swipe through the best videos on the internet." I had the chance to play around with Swipe's new app Channel and I was not impressed. There was nothing unique about the video app and felt like the 100 other video apps that are on the app store. I don't think Channel is going to be the app that brings Swipe out of the graveyard. However, with $6.5 million in the bank they will be able to waste investors money for a few more years.
However, while one Swipe company is dying another Swipe company that goes by the same name, Swipe (http://swipeapp.com/)  appears to have something really special on their hands.
Swipe is still in beta with their new app yet but I was able to get a sneak peak and my mind was blown. I think this is the company that will finally achieve building a great local social network. Many have come and failed before Swipe, but their brilliant product design is what sets them apart from the rest.
Swipe's huge innovative feature is going to be called "Moments." Swipe's new feature will let you share "moments," photos or text that expire after 48 hours, with other users in your area. The Swipe Team says they hope the new feature will amplify a user's connection with their community and will enable more real world meetups. Just because you match with another user, that doesn't mean you need to date that person; you could match with a friend who you simply want to share a moment with. With the new moments feature the Swipe App is really all about connecting the right people at the right time.
So how does this Swipe App work? When you create inside the creation page of the new version, your moment will then be broadcast to other users in your area. At this point, other users will then have the option to swipe on your moment to let you know if they're interested. The hope is seemingly that moments will help users get to know each other beyond simple profile photos, and could also help build more connected communities. To make moments even better you can draw on your photos, caption them, and filter them just like you can in other popular photo apps like Snapchat. It's really bring the best of everything under one roof.
Future updates from Swipe will elaborate on their new vision for Swipe as a local social network, and not just simply a dating app. A new feature Swipe users will really appreciate is Instagram integration. Users will soon be able to easily broadcast their instagram as moments on Swipe. The social app sees millions of swipes matches per day. Swipe boasts 10 million total matches in all. Clearly, there's a market for dead-simple dating apps. But is there also market for bringing a social network and a dating app under one roof. You'll have to swipe to find out.
I was so impressed with the Swipe App that I decided to show it to my sister who notoriously said she will not use Dating and Social Apps. After playing around with Swipe for a day this is what she had to say:
"Joining Swipe App is honestly a pretty  big deal for me. Aside from one week on Tinder for an article I had to write years ago, I've never joined any of the other big dating and social apps out there on the market. It's not like I was against it, but it was just something that never crossed my mind. The romantic in me believed in meeting people organically in real life (crazy I know), like a scenario you might find in rom-com: We're both leaving a cafe at the same time and of course my future boyfriend accidentally spills his coffee on me — and I'm not wearing white, so I don't freak out, and love just follows. But, with technology continuing to change the way we interact with people in society, I decided it was time give in and join the party before it's too late.
With a few Swipe matches under my belt, a couple moments broadcasted out, and a possible meetup this week, I was getting the hang of things on Swipe. I think. If anything, I'm definitely getting the hang of the fact that 90 percent of people in LA just want to eat brunch… and this is actually incredible and makes me want to move here permanently! As long as moments feed continues to be popping I will continue to be swiping"
So to sum it all up: All hail the new king of Swipe!